Where better than buying a luxury watch at the best and most affordable prices for everyone. Then we introduce you to your favorite watch and it is called Audemars Piguet Royal Oak. Have not heard of such an hour? Or do you have such a watch and want to buy another one? Then you have found the right place to get the right information for him, and why not to buy such a watch. Below we will see the history of the Royal Oak and the best watches you can find on Watch Finder for Audemars Piguet Royal Oak.
History of the Royal Oak
You are obsessed with sports watches but you are not sure about the watch you want to choose. Then where better than an Audemars Piguet Royal Oak to choose a modern luxury sports watches. The first original Royal Oak watch was designed by Gérald Genta in 1971 and launched in 1972. The real name of Royal Oak is taken one of the Royal Oak Royal Navy warships. Gérald Genta stated that this watch was a waterproof watch and could be used mostly by divers. Since then many different types of models for Royal Oak have emerged. But the only and original remains the model Ref.5402ST. But let's look at the timeline of how the Audemars Piguet Royal Oak has evolved.
1972 – Royal Oak Ref. 5402ST
Royal Oak Ref. 5402ST was produced between 1970-1972. At the time Audemars Piguet produced about 1000 watches and then 4 series labeled A to D. Prior to 1970, Audemars Piguet mainly produced small watches with very complex mechanisms. But with the release of Royal Oak, this was the first sporting and very innovative hour. It was able to withstand the impact of water up to 50 meters in depth. She had the slim pattern of the dress which made her more comfortable in the hand.
The Royal Oak design features some very distinctive features. To create a three-dimensional image a part of the watch is made of stainless steel. It brought something different but in the years when it came to the market, it was not appreciated enough. One of her expectations that hurt her the most at the time was because it cost as much as an hour of gold even though it was made of stainless steel. It took some time for it to enter the market strongly and currently it is one of the most sought after watches.
2005 – Royal Oak Ref. 15300ST
The Royal Oak Ref.15300S was originally created in 2005. It is built with a length of a diameter of 39mm and a thickness of 9.4mm. One of the features that distinguish such a watch is that instead of the 12th hand there is an AP (Audemars Piguet) and the hands of the watch are in black, white, and blue.
2012 – Royal Oak Ref. 15400ST
Royal Oak Ref. 15400ST was created in 2012 and is the 15300ST update. The two watch models have some differences from each other such as 15400ST has a diameter of 41mm larger than the dimmer of 15300ST. Also in addition to the dimmer, it is 9.8mm thicker, 4mm thicker than the 15300ST. With the updates made in it, she becomes a sports watch and one of the most requested.
Let's take a look at some of the best watches you can find in the Watch Finder for Audemars Piguet Royal Oak:
AUDEMARS PIGUET ROYAL OAK CHRONOGRAPH 41MM (B+P) - C$47,999.00
AUDEMARS PIGUET 42MM ROYAL OAK OFFSHORE (2010 B+P) - C$29,950.00
AUDEMARS PIGUET ROYAL OAK SELFWINDING 41MM - C$37,598.00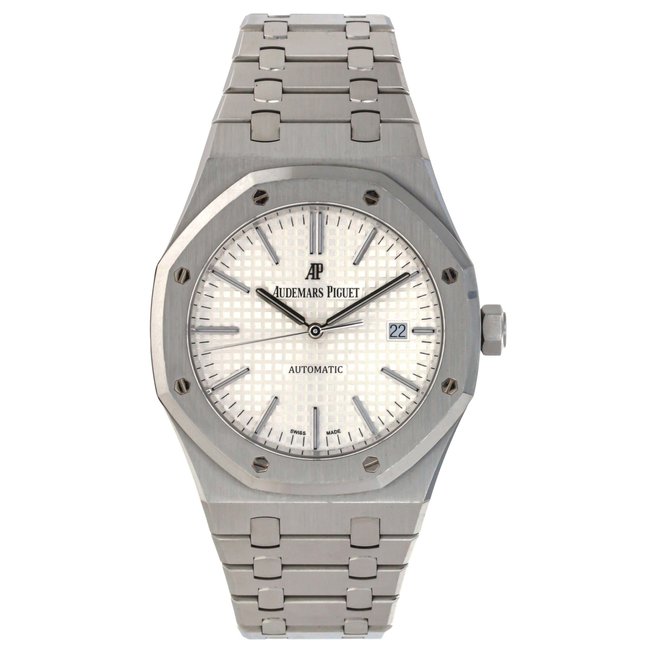 AUDEMARS PIGUET ROYAL OAK CHRONOGRAPH 41MM ROSE GOLD ON BRACELET – BLACK DIAL - C$78,588.00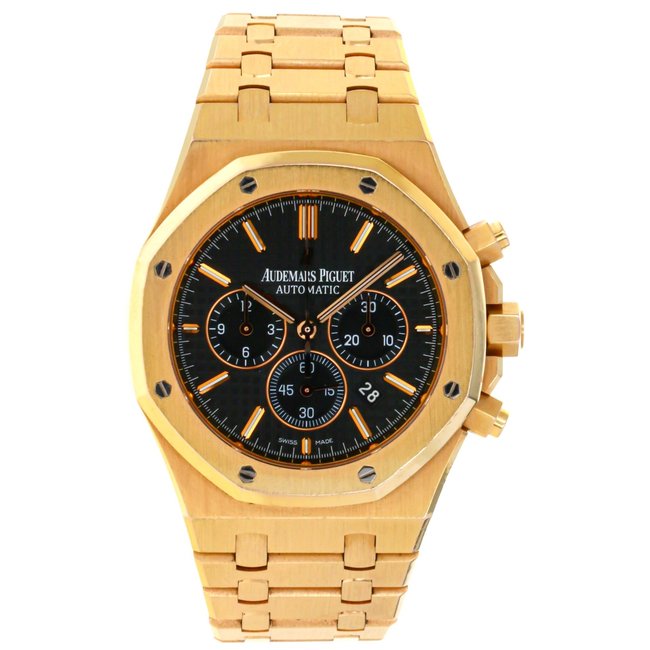 For more watches, AUDEMARS PIGUET ROYAL OAK click on the watch brands.
ARE YOU LOOKING FOR LUXURY WATCH BRANDS?
Watchfinder was founded on the belief that purchasing a beautiful, prestigious timepiece should be more than just a transaction. It should be an experience and a seamless one at that. When Sean Sherzady founded Watchfinder in 1999, he rooted his business on the value that owning a luxury watch represents an appreciation of quality, fashion, and excellence. That's why he chose to situate his first showroom in the dynamic Yorkville neighbourhood, an enclave of Toronto that indulges in upscale charm.