There is no better brand than Rolex when it comes to searching for luxury watches for women. Built to the highest quality and standards and constructed with only the very best materials, Rolex watches for ladies are built to last a lifetime. 
These watches are iconic timepieces, known throughout the world for their refined and feminine designs. Rolex watches for women exude style, professionalism and fashionable aesthetic that will always be on-trend. 
Furthermore, unlike other luxury brand watches for women, which tend to run on battery operated quartz movements, and usually, they offer lower water-resistance, Rolex watches for ladies are powered by chronometer-certified mechanical movements. Just like men's models they provide optimal water-resistance. 
Our leading industry, Watchfinder ensures that there is something for everyone with our wide selection of pre-owned ladies Rolex watches.
Ladies Rolex Watches for Sale
What has a significant impact on the price of a ladies' Rolex watch are factors such as age, condition, materials and demand. Not to mention other precious gemstones that can significantly impact resale value both at retail and on the secondary market.
At our retail, the cheapest ladies' Rolex watches are Oyster Perpetual models, usually in full stainless steel and prices at $3,995.00. However, it is not uncommon for you to find cheap ladies' Rolex watches in the $2,000 to $3,000 range. 
Ladies Rolex Watch Models
1. ROLEX LADIES' DATEJUST MODELS
Rolex Lady-Datejust is one of the most recognizable watches in the world. It is designed as a modern watch with a traditional charm. Datejust models are aesthetically pleasing wristwatch and great for anyone who is looking to start or expand their collection.
Popular Rolex Datejust Models for Women:
Lady-Datejust 26 (discontinued)

Lady-Datejust 28

Datejust 31

Datejust 36
ROLEX DATEJUST 26MM #6516 (1966) | C$3,999.00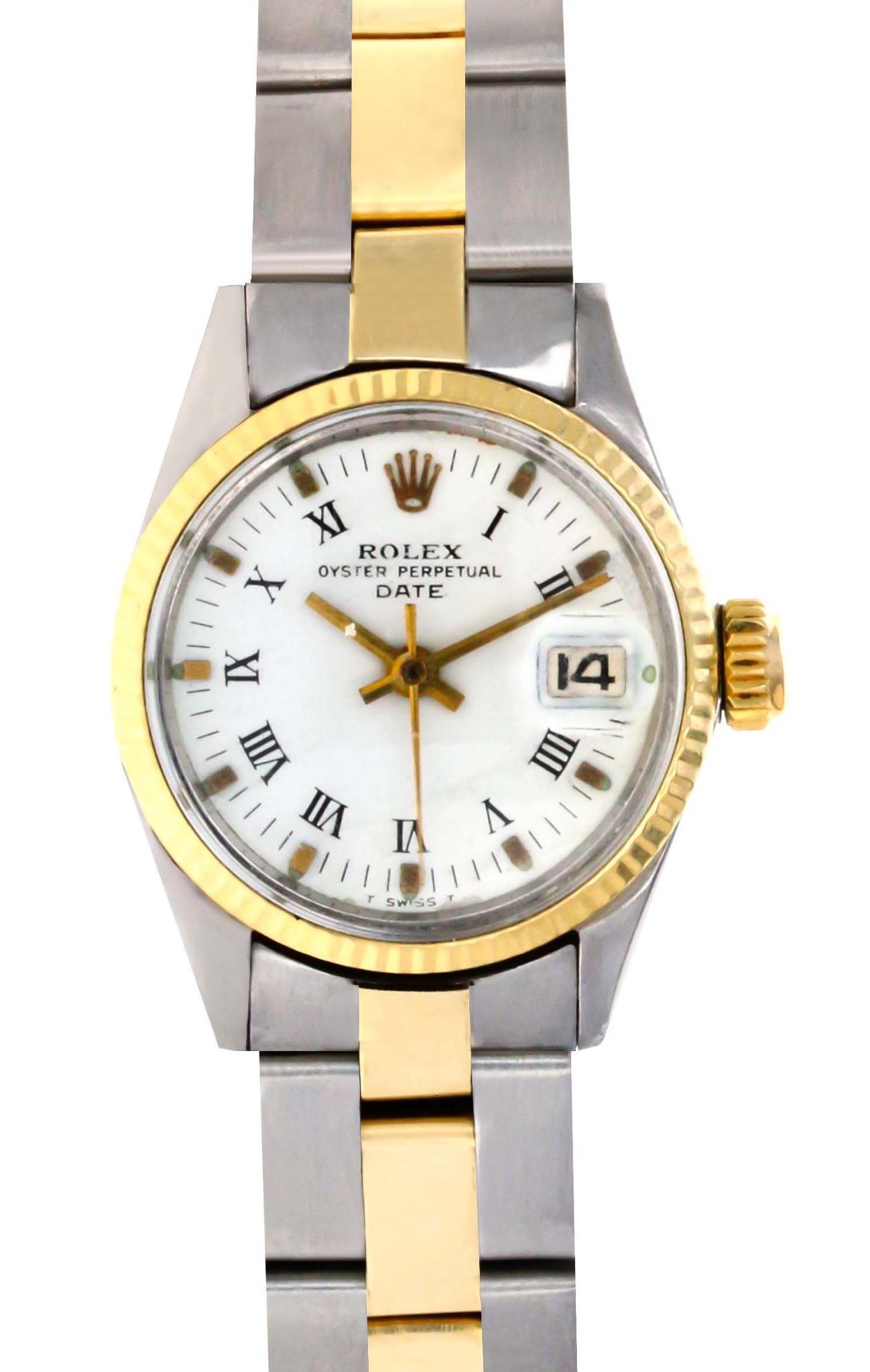 ROLEX DATEJUST 31MM (1986) | C$11,500.00
ROLEX DATEJUST ROSEGOLD FACTORY (NW B+P) | C$74,500.00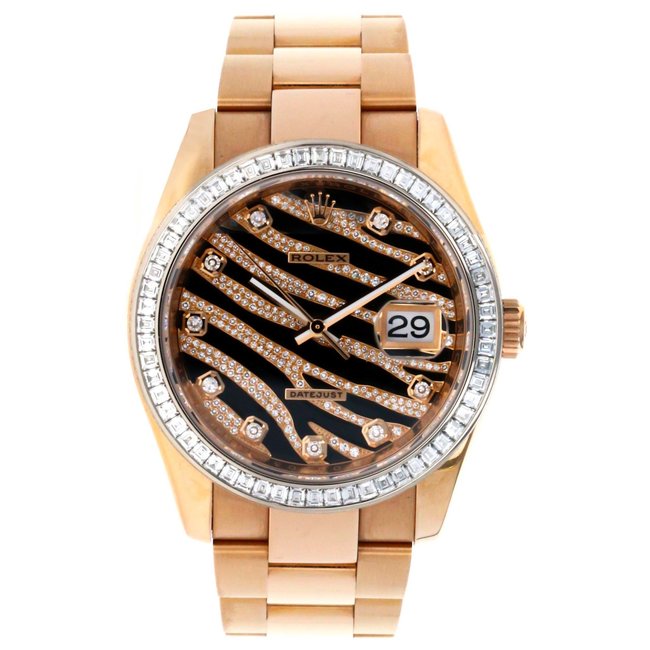 2. ROLEX LADIES' DATE MODELS
In addition to Datejust, we also have Rolex Date watch, which features an identical dial layout with a trio of hand at the center. 
ROLEX DATE 34MM #1501 (1996) | C$5,999.00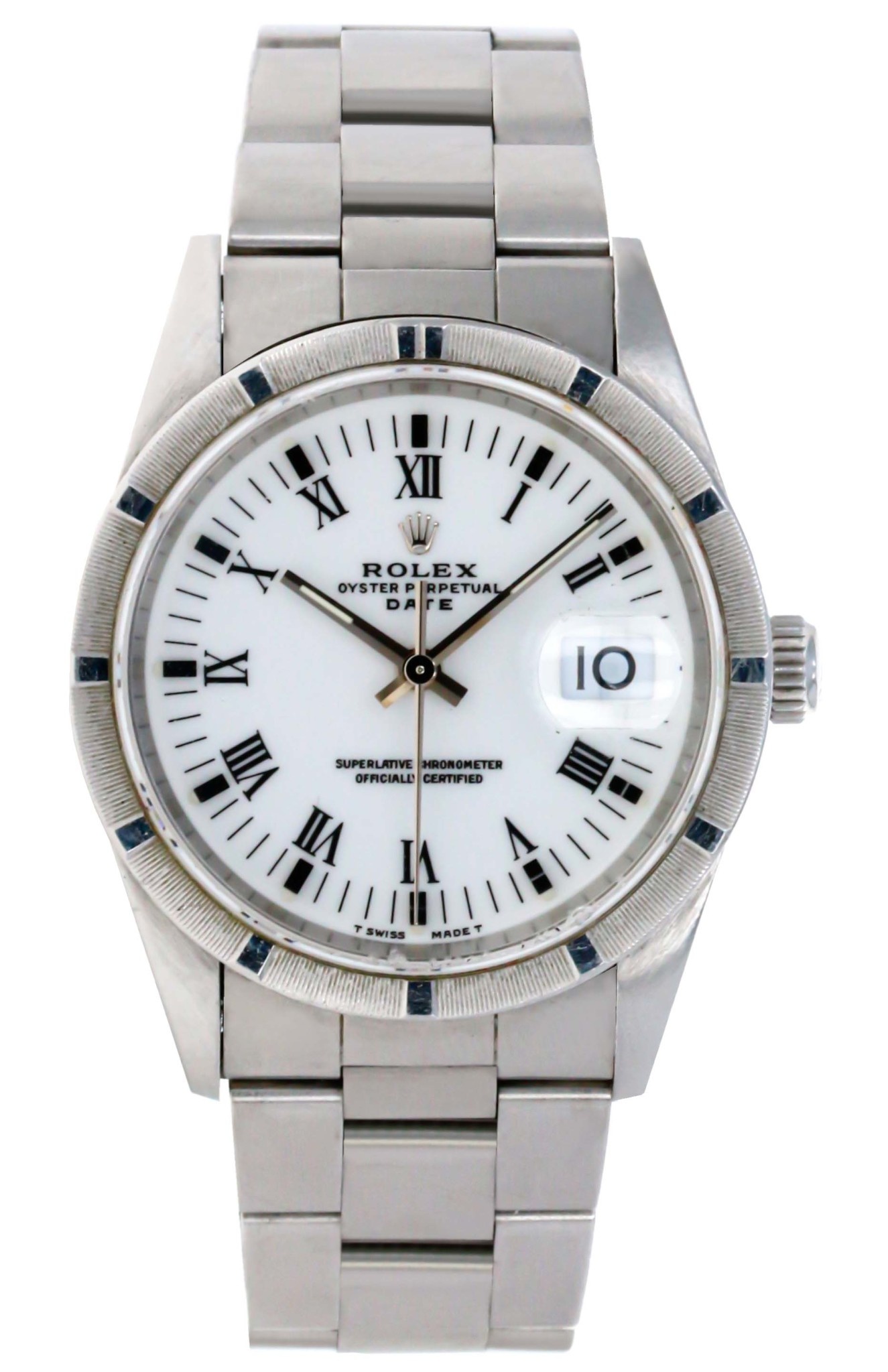 ROLEX DATE 36MM ENGINE BEZEL | C$6,750.00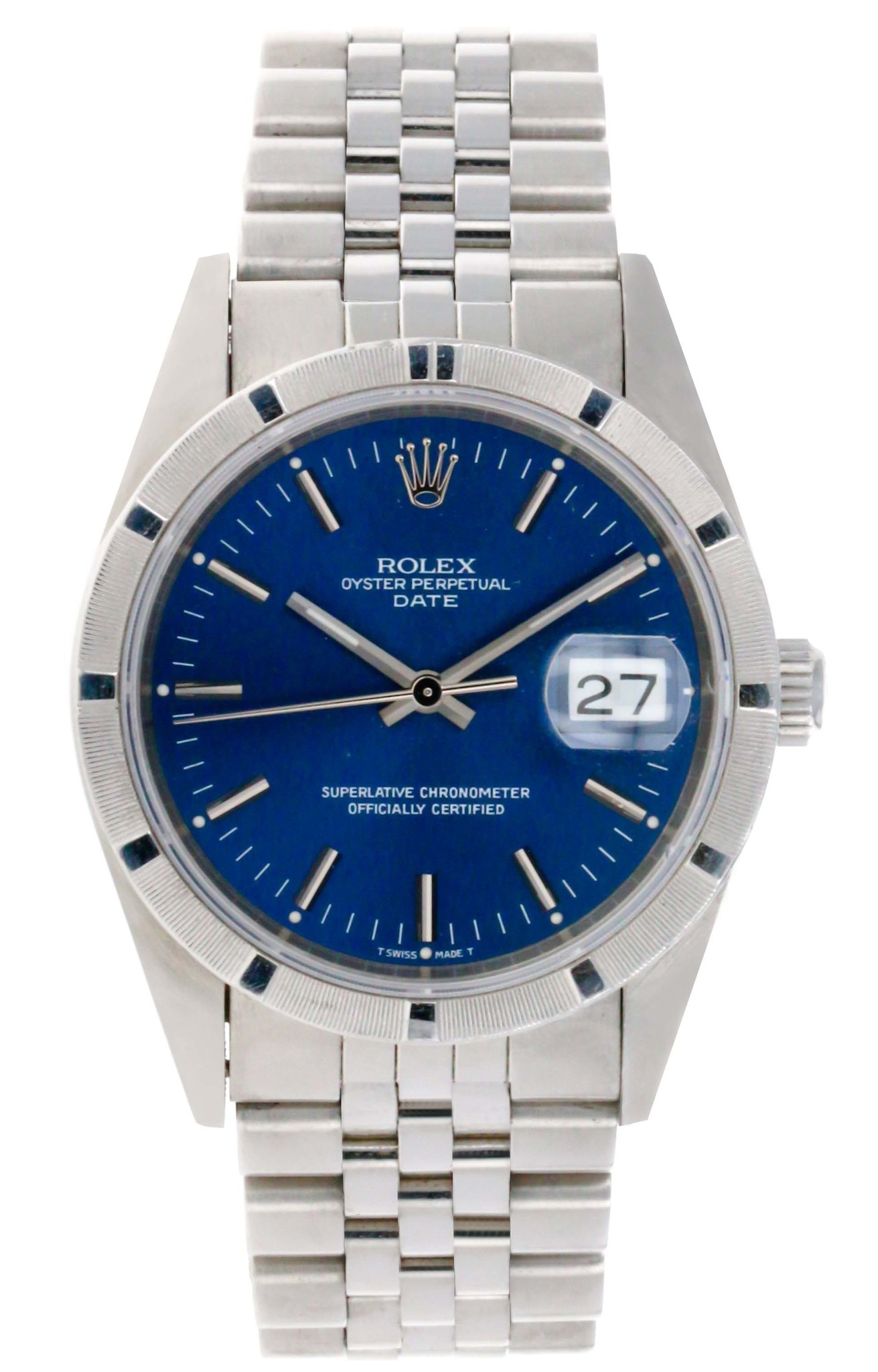 3. ROLEX LADIES' OYSTER PERPETUAL MODELS
For a simpler classic Rolex watch, there are the ladies' Oyster Perpetual watches. They are characterized by time-only dials and self-winding automatic movements. 
Popular Oyster Perpetual Models for Women:
Oyster Perpetual 26

Oyster Perpetual 31

Oyster Perpetual 34
ROLEX 34MM (1989) #14233 | C$6,298.00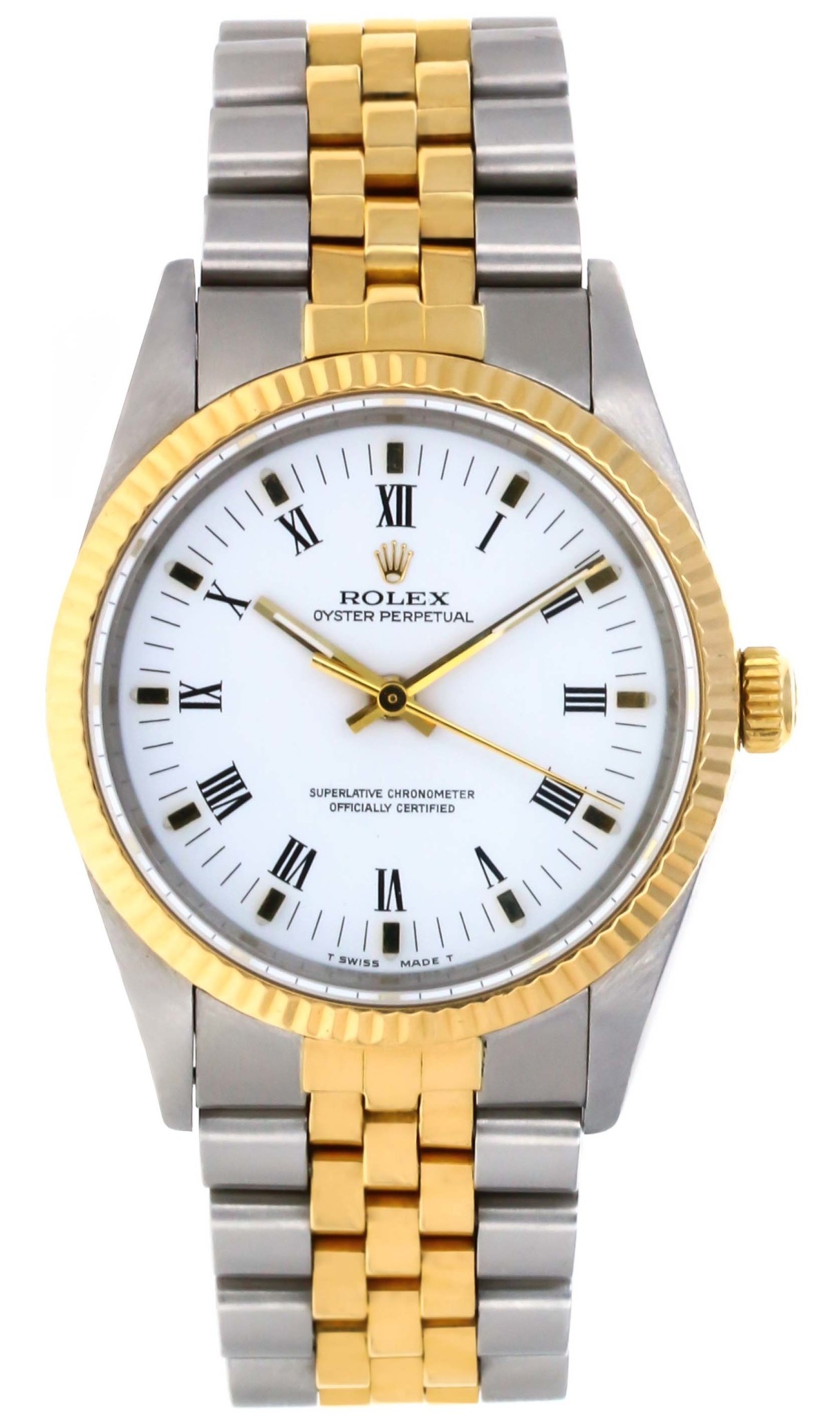 4. ROLEX LADIES' DAY-DATE MODELS
ROLEX DAY DATE 36MM (1981) #118238 | C$20,999.00
ROLEX 36MM DAY DATE FACTORY DIAMONDS (1987) | C$29,495.00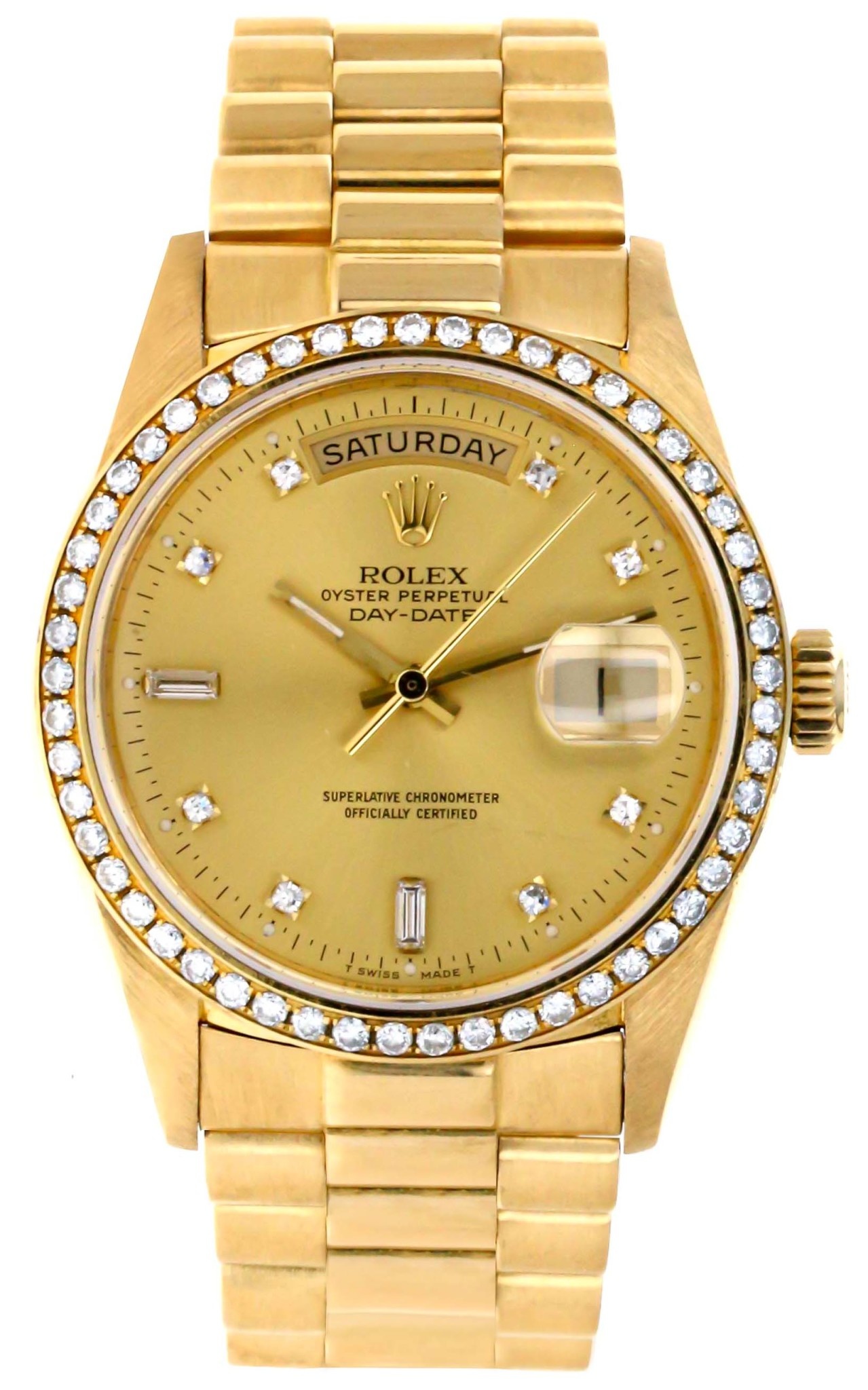 5. ROLEX LADIES' DAYTONA MODELS
ROLEX STEEL COSMOGRAPH DAYTONA 40 WATCH - WHITE PANDA INDEX DIAL | C$36,950.00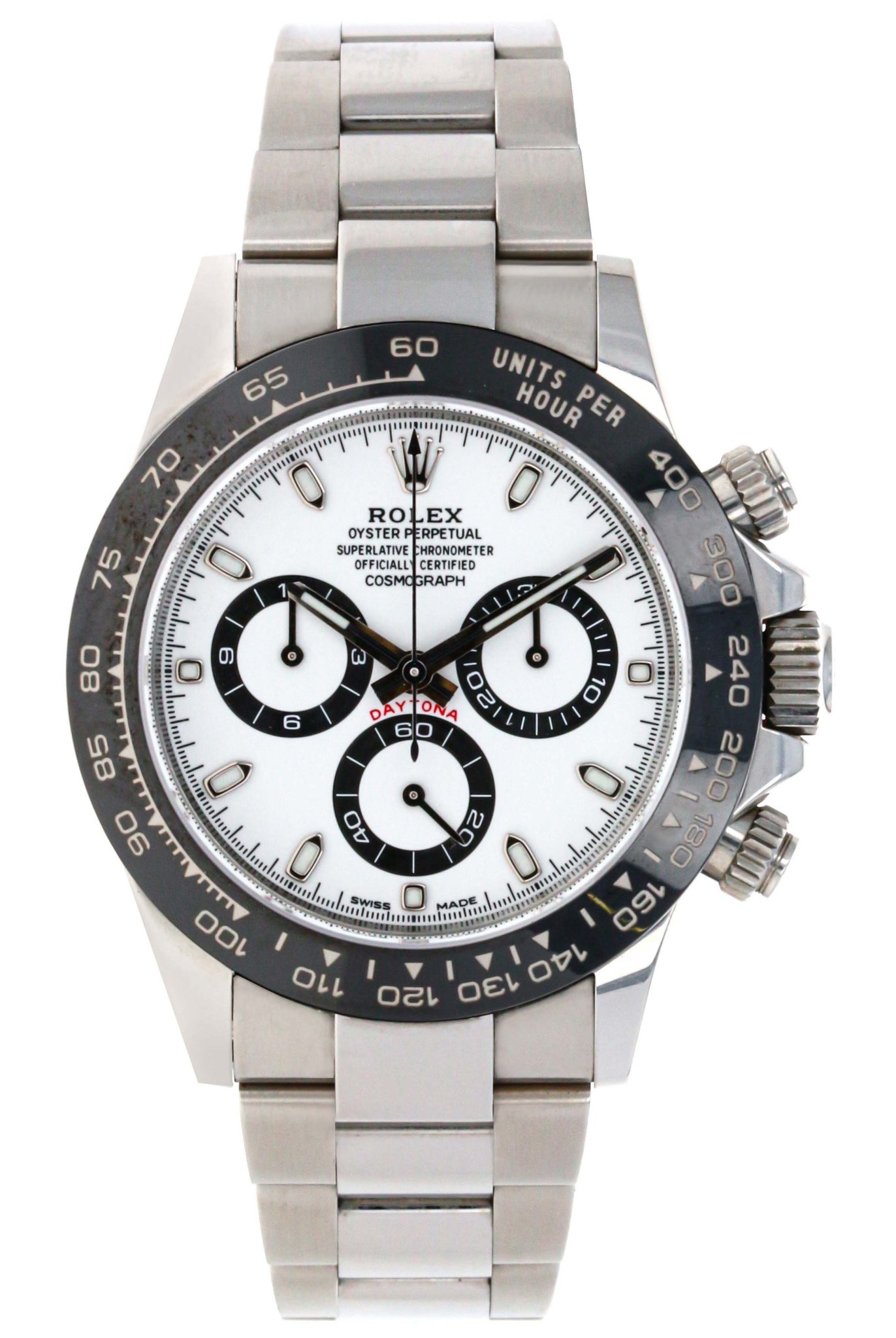 ROLEX 18K GOLD DAYTONA DIAMOND LUGS RAINBOW (AFTERMARKET) | C$45,000.00
These are just a few of our Rolex watch models for women you can find at our store, however, if you want to discover some other watches feel free to look at our Rolex models! Here is a quick list of the ladies' Rolex models:
Datejust 

Submariner

Daytona 

Day-Date 

GMT-Master

Oyster Perpetual 

Milgauss 

Air-King 

Date
ARE YOU LOOKING FOR LUXURY WATCH BRANDS?
Watchfinder was founded on the belief that purchasing a beautiful, prestigious timepiece should be more than just a transaction. It should be an experience and a seamless one at that. When Sean Sherzady founded Watchfinder in 1999, he rooted his business on the value that owning a luxury watch represents an appreciation of quality, fashion, and excellence. That's why he chose to situate his first showroom in the dynamic Yorkville neighbourhood, an enclave of Toronto that indulges in upscale charm.