If you're planning to buy a luxury watch, opting for a pre-owned piece makes financial sense, so long as you choose the right piece. Old pieces with vintage, classic, or iconic designs are highly valued and desirable. However, there are numerous pitfalls you have to avoid when making your purchase. 
The trick is to take your time and do your due diligence when searching for the right watch and supplier. Here are a few pieces of information you must know before buying a pre-owned luxury watch so you can find the perfect piece for you.  
There Are Different Kinds of Pre-Owned Watch
Know exactly the kind of watch you want. They can be categorized as:
Vintage

- Vintage pieces refer to those that are usually older than 30 years.

Contemporary

- Contemporary watches are recently released pieces currently available at authorized retailers.

Discontinued

- Discontinued watches are non-vintage models that are no longer being manufactured and can only be bought pre-owned.
Choosing among these categories is generally a matter of personal preference. However, note that each item has different characteristics, styles, and levels of reliability, which can affect their value. Discontinued models are considered collectibles and have a higher value.  
Vintage Watches Are Delicate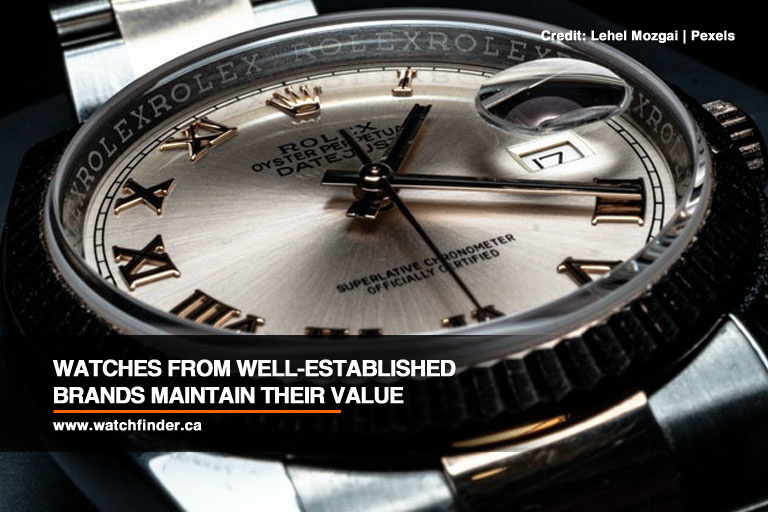 The classic appeal of vintage watches is primarily its selling factor. However, given how old they are, there are a few concerns that you need to consider before buying them. 
Vintage pieces, even sports watches, are more fragile and might need extra care and maintenance than the contemporary or discontinued models. The older the model is, the more maintenance it needs. Additionally, you need to be more cautious when wearing them, even for daily use. Never wear them when performing strenuous activities, like exercising or sports — the slightest impact against an object may be enough to damage it beyond repair. 
You Need to Maintain Them Properly 
Like any pricey investment, a luxury watch must be taken care of and serviced regularly. With the watch's metal components constantly moving against other metal components, expect wear in certain parts of the watch. Taking it apart, cleaning, and re-oiling can prevent deterioration and damage. Whether vintage or contemporary, watches require maintenance and service by a certified watchmaker to ensure their functionality and longevity.  
You Have to Be Aware of "Superfakes" 
The industry of counterfeit goods is a thriving market, and it has affected luxury watches as well. This is a huge problem considering replicas are becoming more sophisticated — so much so that you can hardly tell the difference between fakes and the real deal. Some "super fakes" even have a genuine case but contain replaced and non-authentic parts. 
To avoid purchasing a fake timepiece, rely on trained watchmakers and experts. If a dealer cannot guarantee the authenticity of the watch nor back it with a full refund, it is not worth taking the risk.  
The Actual Watch is Just One Part of the Deal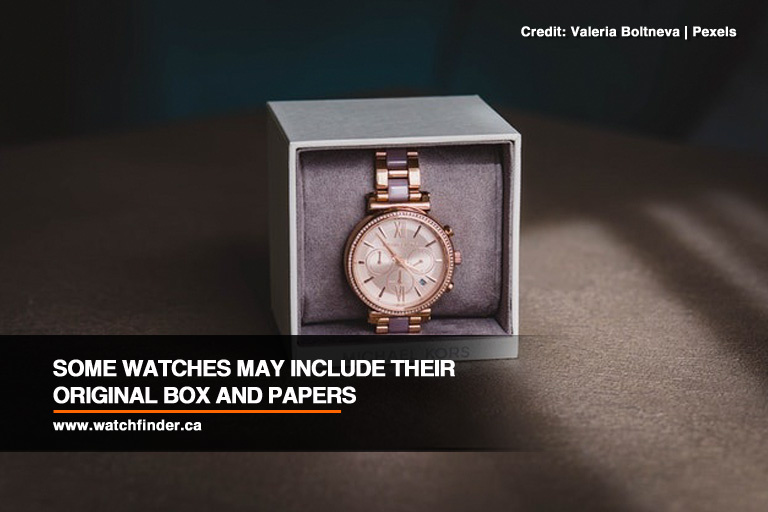 Sometimes, pre-owned watches come with a package. Packages may include their original box, typically made of thick cardboard or synthetic leather, and papers that show the product reference number or model and serial number. It can sometimes include the date of purchase, and the buyer and seller information. 
Watches with their box and papers are worth more and will hold better value especially if you're planning on reselling the watch. However, if your purchase is meant for personal use, you can make do with the watch alone. The important thing is to make sure that the product is in excellent condition. 
Depreciation Can Be Your Friend 
Used or pre-owned watches may have their prices depreciate near-maximum the moment you buy them. To ensure you're getting the best deal and not overpaying for a pre-owned watch, check the retail prices for new pieces to compare how much you may be saving.  
Your Watch Can Still Increase in Value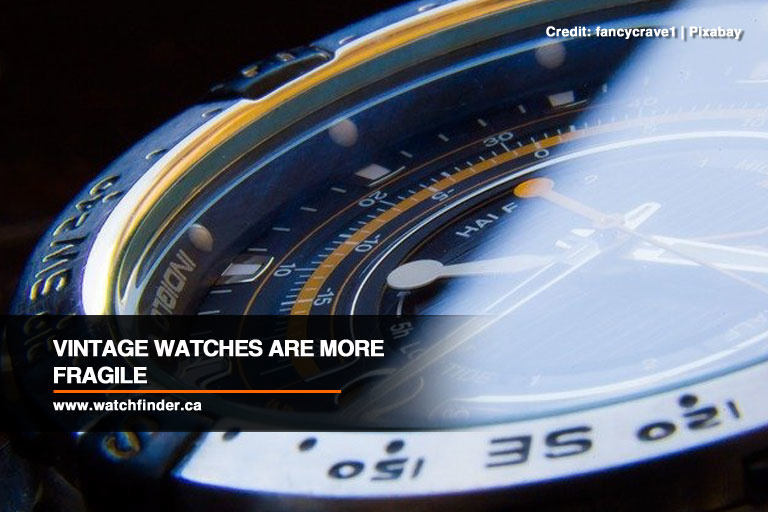 Depending on the trends in the market or the brand's current production, the market of pre-owned watches may still increase in value. Other factors that may affect your watches' future price include: 
Brand Name


Big players in the watch industry

, such as TAG Heuer, Rolex, and Omega, tend to maintain their value mainly due to brand recognition and their proven high-quality products.

Condition
A vintage or pre-loved watch in pristine condition will definitely have a better value. Overall completeness, such as boxes, papers, and other accessories, can also bring higher prices.
Scarcity
The scarcity or rarity of the product in circulation boosts its value significantly. These products include special edition watches, limited production, and vintage watches that have stood the test of time. Buyers and collectors are willing to pay more for watches that no one else has or only a few others own.
Watches are Great Investments 
A 1957 Rolex Submariner, which values at $10,000 just a few years ago, can fetch more than $30,000 today. Because prices of old timepieces tend to double in just a few years, the high-end watch market has been considered as another easy way for people to make more money. In the event of an economic downturn, a pre-owned watch can be an invaluable asset.
Ask the Right Questions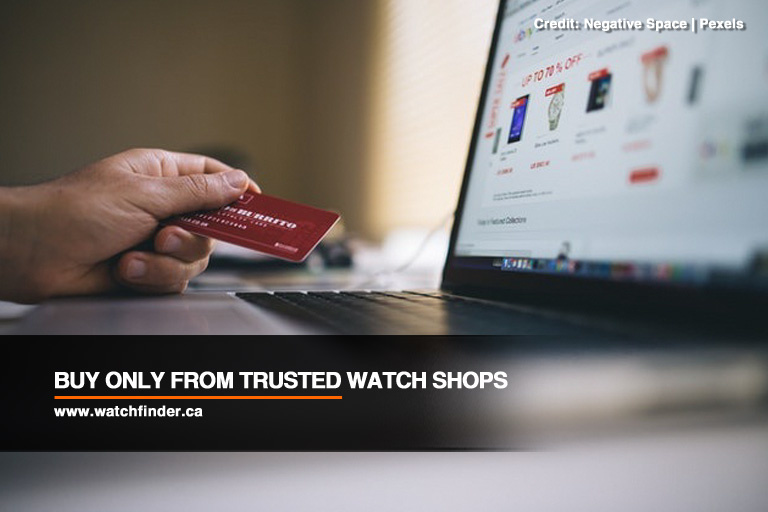 The purchase of a luxury watch is a major investment. Gather as much information as possible so you can make an informed decision. Here are some of the most important questions about buying watches you have to think about.  
How Do I Identify a Genuine Watch?
If possible, buy watches that still have their original papers, which guarantees their authenticity. Most high-end watches come with paperwork, including the company history, COSC certificate, and a handbook. If the watch has a Certified Chronometer certificate, you can cross-reference the serial number with the watch. Swing tags and holograms are not enough proof since they can easily be faked.
What Do I Need to Watch out for When Buying Used Watches?
Many used watches are sold on online platforms like eBay for extremely low prices, so take great caution. Often, these watches will end up costing you more for workup and repair. When buying used watches, you have to pay attention to their condition. To be on the safe side, only deal with sellers that have many years of experience and can offer you guarantees.
How Do I Know if the Online Store Is Trustworthy?
First, look for certifications to prove the authenticity of the shop. You can also check customer reviews and their shopping experiences. Often, you can find these testimonials on their website, on Google, and other independent review sites.
Buying a pre-owned luxury watch is a huge leap of faith, so equip yourself with the k
nowledge you need to make the best choice. When thinking of owning a pre-owned watch, shop only in places you can trust. 
If you live in Toronto and are looking for a second-hand watch shop near you, look no further than Watchfinder Canada. We are one of the best pre-owned watch dealers where you can buy used luxury timepieces. If you're in Canada, call us now at (416) 928-0128!