Giving gifts is an invaluable aspect of society. Some are given to celebrate a special occasion. It can also be a way to show appreciation. You can even give yourself a gift simply as a reward for doing a job well done. Gift giving is an act full of meaning, which is why we often put much thought into it to make sure it is worth it.
One of the best gifts a person can receive is a watch. They come with several benefits. Not only are they fashionable, elegant items, but they are also functional gifts that can be worn every day. If you are looking for a present, watches make the best gifts — here's why: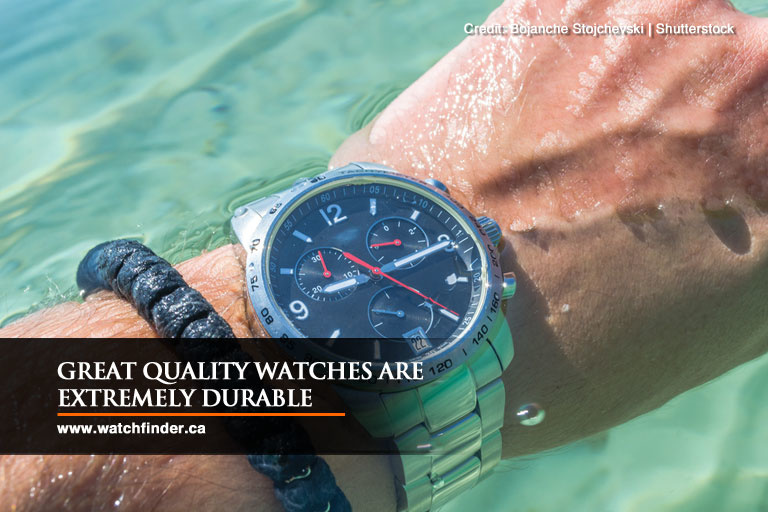 Watches don't only last longer, but they are extremely durable as well. Even cheaper watches are made from regular stainless steel, which makes them corrosion-resistant and not easily damaged. Some pieces also use nylon, silicone, and resin, which are even more difficult to break.
On the other hand, expensive watches come with surgical-grade stainless steel and high-quality leather. They can endure even when put under extreme stress. More expensive watches contain sapphire crystals on their display. This material is scratch-resistant and can withstand cracks and breakage. 
When you give someone a gift, it's always to present them something they can hopefully cherish forever. There are only a few things you can do this with, and that includes watches. Watches are timeless pieces that can last for generations. Depending on how much and how well they are maintained, they can even last long enough to become a family heirloom. 
Your best bet for watches that will last the longest are Swiss-made pieces. They are renowned for their near-faultless craftsmanship. Do not be afraid to look around for more affordable options as some cheaper watches can be well-built too.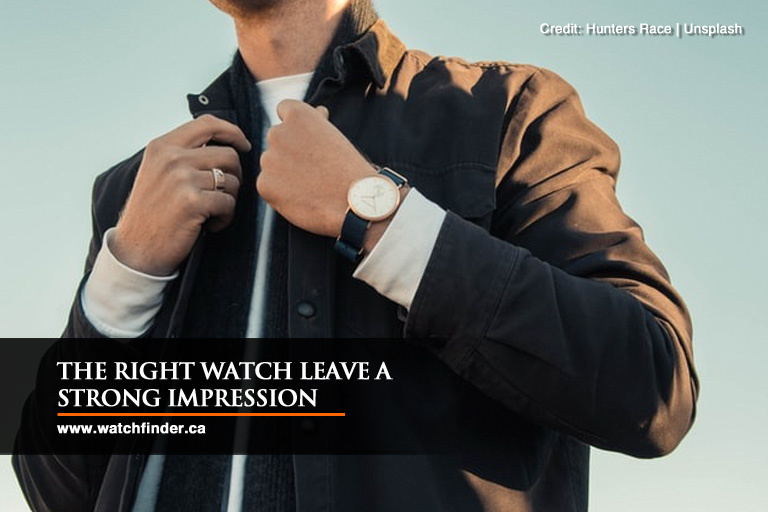 Watch is a great confidence booster. Research shows that wearing a watch is an indicator of punctuality and conscientiousness and is more than a mere accessory to show off taste, ambition, and personality. People notice watches, and if you are wearing a Rolex, for example, you can make a good impression the moment you walk into a room. 
Personally, it can serve as a reminder of the standards you set for yourself and keeps you aware of the value of your time. A good-looking timepiece can make you feel powerful. 
A watch may be old technology, it continues to be an indispensable fashion accessory. Watches are great gifts simply because they are stunning, and they never go out of style. It is versatile and can be worn no matter what the occasion — whether it's a job interview or a grand soiree.  
Watches Are Statement Pieces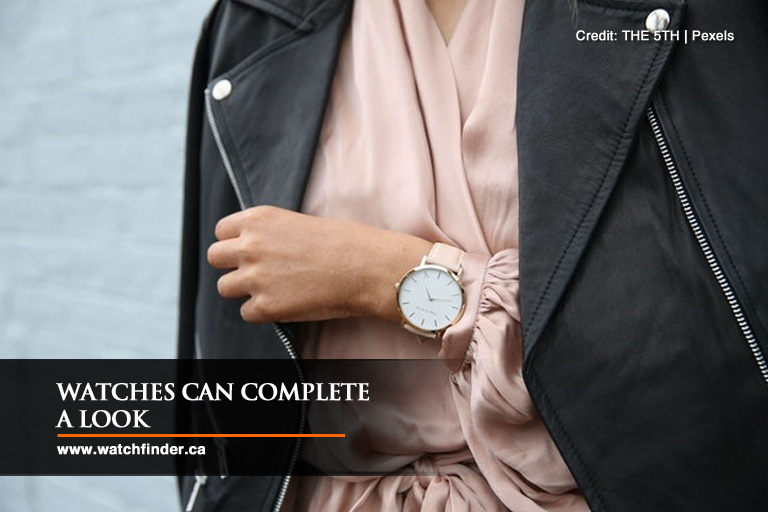 Wearing a watch is a status symbol and a statement piece, especially if you own high-end watches from the likes of Vacheron Constantin, Hublot, Richard Mille, and Audemars Piguet. Giving a watch as a gift sends a message and allows you to show how much you care and value the person. It will surely leave an imprint on the receiver.  
Watches Make Excellent Investments
A good watch is more than just an expensive accessory. They are great investments as well. Like other jewellery, they work like stocks. Their value can either appreciate or depreciate. Fortunately, the worth of brand name watches is more likely to increase. Some brand's worth can double, even triple, over time, with limited editions reaching millions in the market. With luxury brands such as Breguet, Panerai, Patek Philippe, or Rolex as a gift, you can only expect prices to skyrocket in the future. Giving your loved ones an expensive watch is like giving them a safety net in case of an emergency.  
Watches Come In Many Shapes and Sizes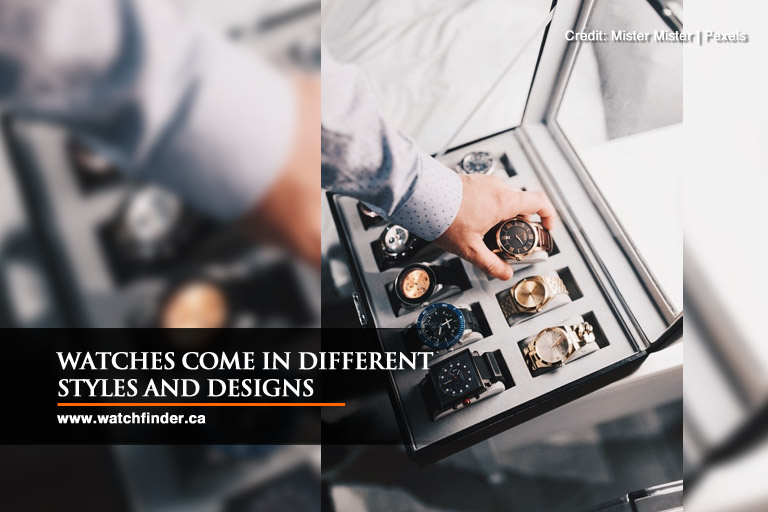 Settling on a perfect gift can be a conundrum. Fortunately, watches come in many variations so it would be easy for you to select which one is best suited to the person you're giving it to. 
Watches can be divided into either quartz or mechanical. For mechanical watches, you still need to wind the gears to make them work. These types of watches, however, are classic and they look prestigious. Quartz watches, on the other hand, use quartz crystal oscillation and an integrated circuit to keep time. 
Watch bands can also be made from different materials, such as metal, leather, or resin. Designs can also vary, with some looking casual while others are more fashionable. There are also watches that contain precious jewels, which make them a symbol of affluence.  
Watches Work for Any Occasion
Watches are not only worn to keep time. Sometimes, they are also used to complete a look. As they may come in different styles and designs, they can be used to match different outfits for different occasions. 
For everyday use, you can opt for a casual watch. While these are not stunning or stand-out pieces, they do the job. For business and formal events, a dress watch is more appropriate. They are often simple yet elegant. This is a good choice for businessmen or lawyers.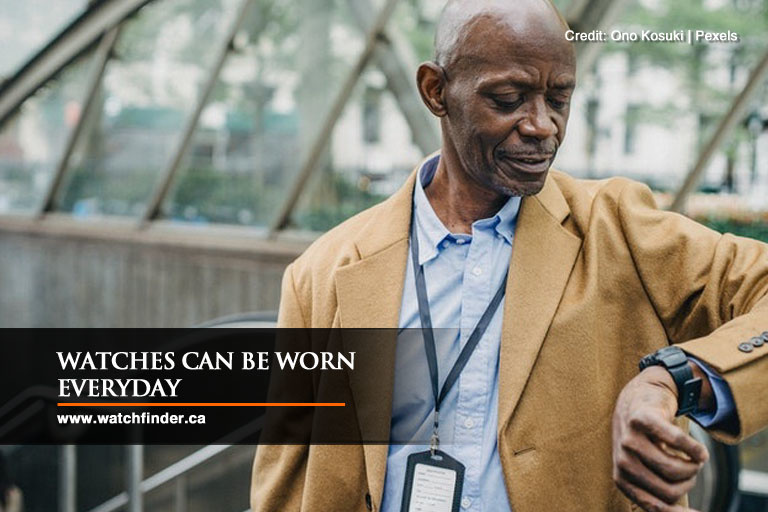 If you want to give gifts that are usable and practical, a watch is a good choice. Watches are meant to be worn, and if you are giving them as a gift, the recipient is most likely going to wear them all the time. 
The functionality of watches is also extensive and specific. For example, if you're giving it to a diver, diving watches are available. They are specially made for underwater use. They even have features to track oxygen supply. There are also pilot watches designed for aviation, field watches for military personnel, and tool watches for general purposes. 
You can't go wrong with buying a watch as a gift. There are styles and designs fit for every personality. It is also a considerably personal gesture — every thought, effort, and expense put into buying a watch. The next time someone wears your gift, they'll always remember you when they look at their wrist. 
Looking for a watch to buy as a gift? Visit Watchfinder Canada. We have a collection of affordable luxury watches for everyone. View our catalogue to choose your piece or call us at (416) 928-0128 for inquiries.